Scroll Compressor
–Cryogenic
–
Since 1985, Hitachi has been an innovator in the design of Helium gas compressors for ultra-low temperature applications (4K / -269℃)
Cryo-cooler and Cryo-pump
–
Cyro-cooler applications include: MRI, ULT Medical Storage, Telescope, Super-conductive cables, etc.
Cryo-pump applications include: Semi-conductor manufacturing, OEL and LCD panel manufacturing, Laboratory uses, etc.
Oil injection cooling for reliability
–
This system lowers both discharge temperature and motor temperature, improving reliability and resulting in highly-efficient cooling performance.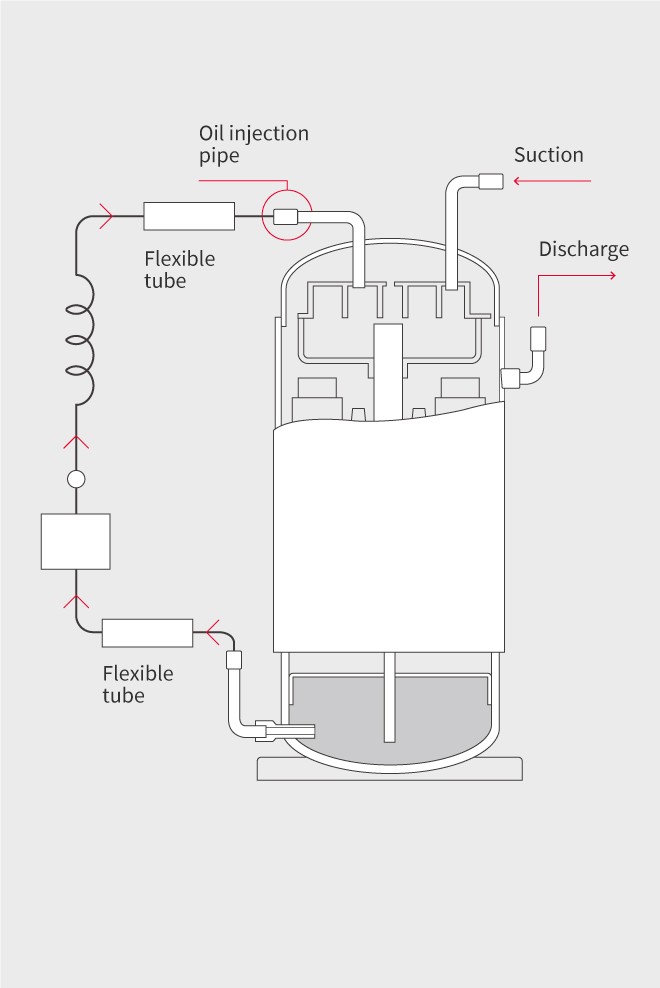 Product line and capacity range
–
Choose from our wide variety of products to support your business needs.
Resources
Resources
–
Manuals, brochures and other product literature. If you need any more information, please get in touch.
How can we help you?
–If you have any questions or require additional information, please get in touch.